Pin-board images for fictional characters in the Collective Obsessions Saga and Bloodline Trilogy by Deidre Dalton.
Author's Note:
During the long writing process, I mapped out a detailed family tree to avoid inconsistencies throughout Collective Obsessions and created a spreadsheet to track character quirks and descriptions. The books became one enormous project which involved more than twenty years of writing and research, with several pit-stops in between as I carried out my own life. Since I'm a writer often inspired by images, my spreadsheet for Collective Obsessions became naturally larger as time progressed but also included thumbnail pictures of people I felt represented my fictional characterizations. The images were not indicative of true personality traits of real people by a long shot, but rather a general idea of what I envisioned as the "outer shell" of each character to be.
For instance, I based John Larkin's appearance on actor David Selby, who portrayed Quentin Collins in the Dark Shadows television serial. The physical aspects of Mayor David Azoulay, who appears in Hearts Desires, The Twilight and Megan's Legacy, was inspired by Mark Feuerstein, star of the USA Network series Royal Pains. Colm, Mick and Mike Sullivan, who are described as closely resembling one another in the various storylines, are based on Jason Connery as he appeared in Robin of Sherwood.
I would like to emphasize that all books in the Collective Obsessions Saga and Bloodline Trilogy are works of fiction. Any resemblance to actual persons living or dead is purely co-incidental.
---
COLLECTIVE OBSESSIONS:
Passion Forsaken > Quixotic Crossings > The Twain Shall Meet > Enthrallment >
The Keeper's Journal > Hearts Desires > The Twilight > Megan's Legacy > About Larkin >
BLOODLINE TRILOGY:
Bloodfrost > Bloodlust > Blood & Soul >
---
Passion Forsaken (aka "The Advent") characters:
Anne O'Quinn Larkin
John Larkin's wife
(Joan Bennett)
Lizbeth Bisiker
John Larkin's mistress
(Blair Brown)

Claude Mondoux
Larkin family chef
(Robert Addie)

Clea Barton-Brooks
Head maid @ Larkin Mansion
(Winona Ryder)

Colm Sullivan
Lighthouse Keeper
(Jason Connery)
Dary O'Quinn
Anne Larkin's father
(Barry Fitzgerald)

John Larkin
Patriarch & Larkin City founder
(David Selby)

Maureen Kelly
Molly Larkin's maid; Colm Sullivan's wife
(Unknown)

Molly Larkin
Daughter of John Larkin
(Amelia Heinle)

Nigel Barton-Brooks
Butler @ Larkin Mansion
(Nigel Olsson)

Roddy Larkin
Son of John Larkin
(Joaquin Phoenix)

Sascha McShane Larkin
Roddy Larkin's wife
(Lara Parker)
---
Quixotic Crossings characters:

Father Aidan Sullivan
Colm Sullivan's youngest son
(Peter Gallagher)

Colleen McGarren Larkin
Patrick Larkin's wife
(Kathryn Leigh Scott)
George Sullivan
Jean-Claude Sullivan's only son
(Peter DeLuise)

Jean-Claude Sullivan
Son of Mick Sullivan; named after Claude Mondoux
(Michael DeLuise)

Jennifer O'Connor Sullivan
George's mother; Jean-Claude's wife
(Denise Richards)

Layla Barton-Brooks Sullivan
Mick Sullivan's wife
(Kim Delaney)

Mason Berger
Jean-Claude Sullivan's companion
(Nathan Lane)

Mick Sullivan
Son of Colm Sullivan & Molly Larkin
(Jason Connery)

Nicholas Bertrand
Larkin family chef; Colleen Larkin's lover
(Criss Angel)

Patrick Larkin
Son of Roddy & Sascha Larkin
(George Clooney)

Phoebe McGarren
Colleen Larkin's sister; Patrick Larkin's lover
(Roma Downey)

Susan O'Reilly
George Sullivan's first love; mother of Carly O'Reilly
(Anita Pallenberg)
---
The Twain Shall Meet characters:

Brian Larkin
Father of Sean & Shannon Larkin
(Alec Baldwin)

Dana Maitland
Shannon Larkin's best friend
(Christina Ricci)

Kevin Larkin
Oldest son of Rory & Denise Larkin
(Vince Vaughn)

Liam Larkin
Youngest son of Rory & Denise Larkin
(Skeet Ulrich)
Linda Bisiker Sullivan
Mike Sullivan's mother
(Kristin Chenoweth)

Marianne Chamberlain
Sean Larkin's first wife
(Marianne Faithfull)

Mary Larkin
Mother of Sean & Shannon Larkin
(Maureen O'Hara)
Mike Sullivan
Obsessed with Shannon Larkin
(Jason Connery)

Scott Page
Shannon Larkin's husband
(Jimmy Page)

Sean Larkin
Twin to Shannon Larkin
(Jonathan Jackson)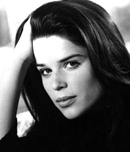 Shannon Larkin
Twin to Sean Larkin
(Neve Campbell)
---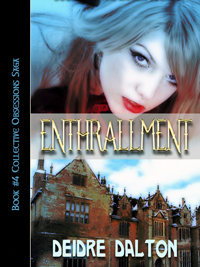 Denise Larkin
Kevin & Liam Larkin's mother
(Julianne Moore)

Rory Larkin
Kevin & Liam Larkin's father
(William Baldwin)

Carly O'Reilly
Mike Sullivan's sister; Liam Larkin's wife; mother of Megan Larkin
(Anita Pallenberg)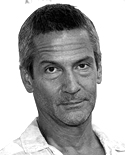 Jack Sansovino
Sous-chef; works for Carly O'Reilly
(Billy Squier)
---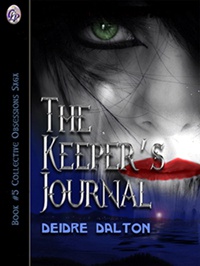 The Keeper's Journal characters: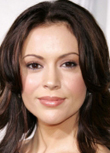 Angie Page
Daughter of Shannon Larkin & Scott Page
(Alyssa Milano)

Jamie Page
Son of Shannon Larkin & Scott Page
(Matt Bomer)

Lyle Gould
Larkin City Police Department
(Anthony Edwards)

Sara Sullivan
Sister of Mike Sullivan
(Piper Perabo)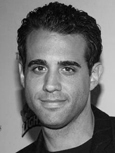 Tom Cimarelli
Editor of Manhattan Daily Journal; love interest of Angie Page
(Bobby Cannavale)

Mariko Woods
Clamshell Agency owner; Kevin Larkin's girlfriend
(Yoko Shimada)
---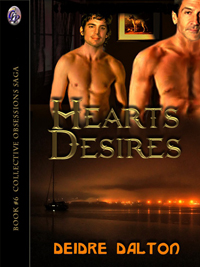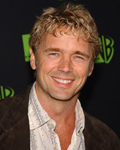 Brose Larkin
Son of Sean Larkin & Marianne Chamberlain
(John Schneider)

Bridget Gallagher
Brose Larkin's girlfriend
(Diane Delano)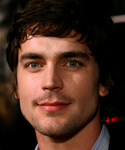 Jamie Page
Son of Shannon Larkin & Scott Page
(Matt Bomer)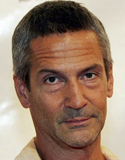 Jack Sansovino
Amber Whale chef; Jamie Page's first lover
(Billy Squier)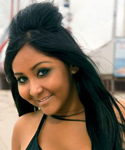 Désirée Sansovino
Jack's sister; Jamie Page's wife
(Nicole Snooki Polizzi)
---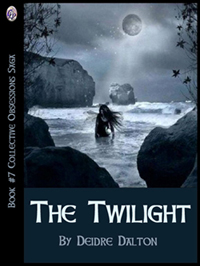 Lee Gunther
LCU Professor/friend of Shannon Larkin
(Mel Gibson)
Andrea St. John
Nurse/friend of Scott Page
(Katey Sagal)
---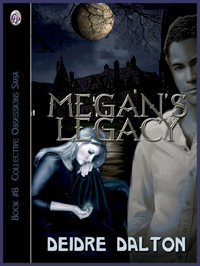 Kip Bathers
Megan Larkin's best friend
(Craig Sheffer)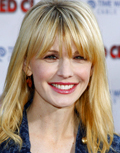 Megan Larkin
Daughter of Liam Larkin & Carly O'Reilly
(Kathryn Morris)

Luke Castaneda
Megan Larkin's husband
(Danny Pino)
---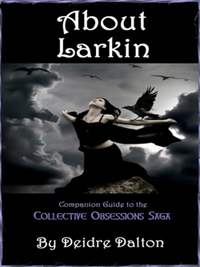 Free bonus guide to the Collective Obsessions Saga by Deidre Dalton
Larkin City is located in Waldo County, Maine (see red arrow)
Click on image to see larger size in a new window
A-frame cottage on the grounds of the Larkin Estate
Amber Whale Tavern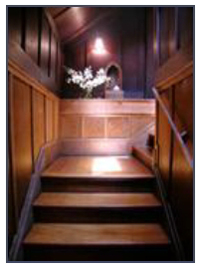 Attic steps inside the Larkin mansion
Bruno's Cafe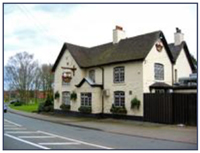 Coven Nightclub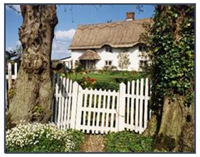 Keeper's Cottage at Banshee Point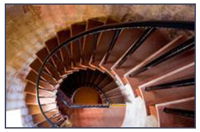 Stairway inside the Banshee Point Lighthouse
---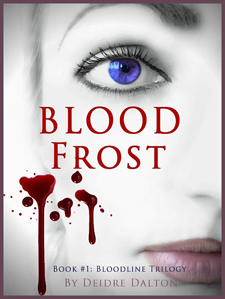 Noel Gatsby
(Unknown model; photo by Anton Belovodchenko)

Pim Grady
Noel Gatsby's husband
(Henry Cavill; photo by David Shankbone)

Madge Tilley
Noel's boss and friend
(Kathy Bates)
Madge Tilley's house in Jamaica Plain
---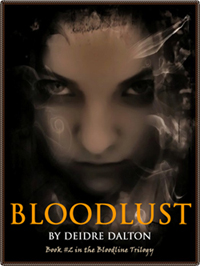 Kate Grady
(Unknown model; photo by Anton Belovodchenko)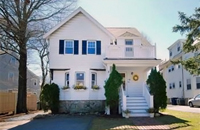 Noel & Pim's house in Jamaica Plain
---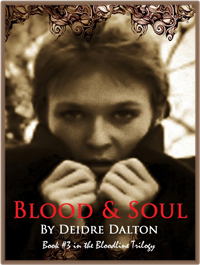 Jenny Jardine
(Unknown model; photo by Anton Belovodchenko)
---